I finished my first customer quilt of 2018!
It feels so good to be back in my quilting groove. You don't realize how much you will miss your hobbies until you have to take a break from them for an extended period of time.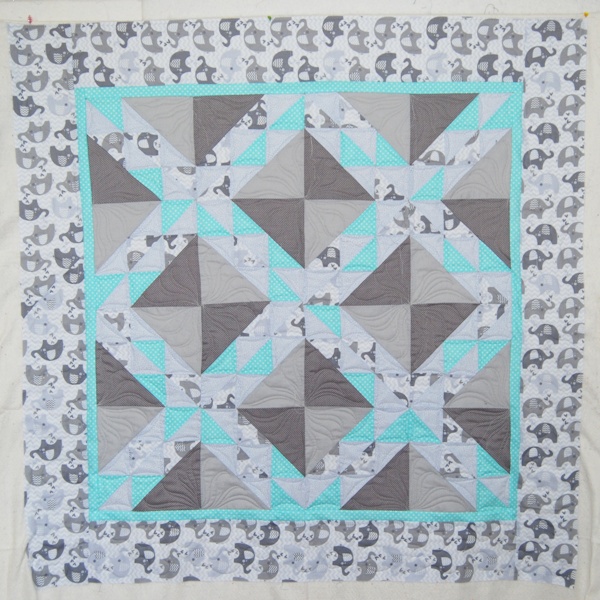 This is a small quilt and I'm told it will become a car seat cover for a soon to be born baby.  I did some fun custom quilting on this one. It really inspired me and I was able to crank it out fairly quickly.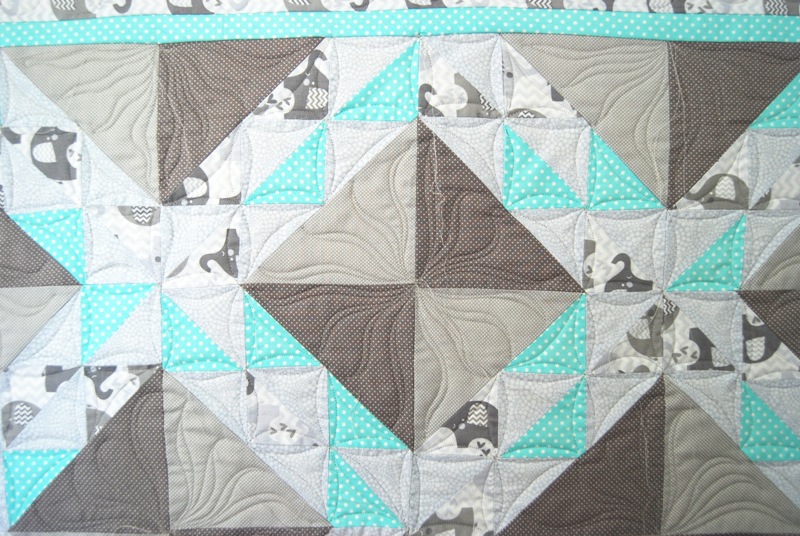 Here is a close up of the custom quilting that I did. Sorry, we just aren't having a super great day for lighting. This photograph just doesn't do the quilt justice.
It's sew much fun to be back in the studio working again! I hope everyone has a wonderful Wednesday!