I had the joy of honor of quilting a guild mates quilt last month. Jennie made a gorgeous sampler quilt and wanted it to be bigger so she add nice big sashing and borders to make it large enough for a twin size bed, or really the perfect size to cuddle under. The quilt was a mix between quilting cotton fabrics and flannel and the backing was a solid green flannel. Jennie's only request was that the quilting not be too dense because she didn't want the quilt to be extra heavy – remember that flannel is heavier than quilting cottons.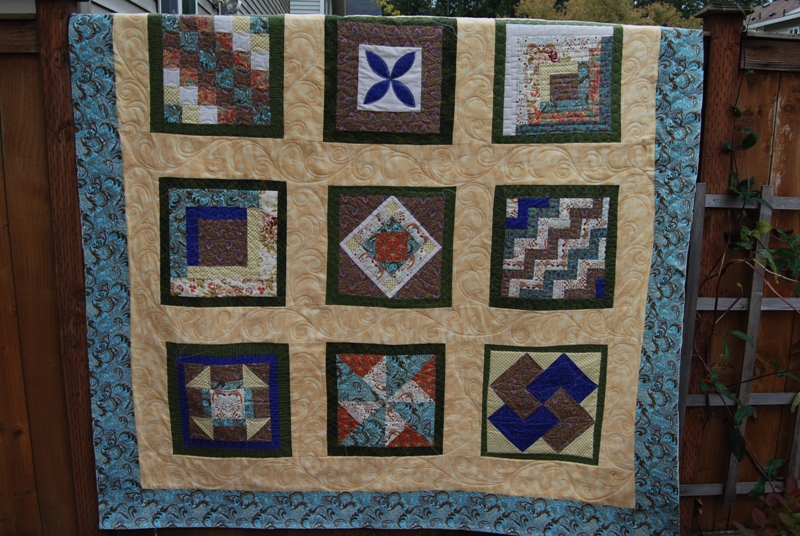 Jennie opted to pay for my additional service of quilt trimming. This saves you time and it saves your knees too! It is a small fee of $15.00 for small quilts and $25.00 for larger quilts.
I was most pleased with the scroll work that I did in the sashing – I think it really adds something special to the quilt.
With the paisley fabrics I thought the scroll work blended perfectly with the prints.
Remember that Christmas is right around the corner, make sure you email me soon to get your quilt finished on time!