Congratulations to all of our winners from November! Shanna and I just love sending emails out and getting excited replies! A big thank you to all of our wonderful sponsors!
1. Thimblepie's Quilt Supplies – Custom fabric package, 3 yards plus free shipping anywhere
Moneik – Moneik Quilts
2. Green Fairy Quilts – 3 pdf patterns
Yanicka – Finding myself as an artist
3. $15 gift certificate from Fat Quarter Shop
Deb – newcreativestate
4. PDF Pattern from Katy – The Littlest Thistle
Ella – Throw a Wench in the Works
5. One PDF Pattern from Meadow Mist Designs
Susan – Desertsky Quilting
6. PDF Pattern from Persimon Dreams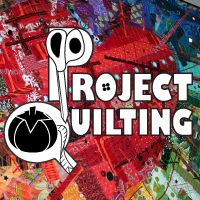 Pauline – Quilt-N-Queen
7. One pdf Pattern from Clover and Violet
Lisa – Quilts by Lisa
8. One Charm pack or $10.00 gift certificate to
Stitches n' Giggles (winners choice)
Karen – KaHolly
9. Sew BitterSweet Designs one pdf pattern

Anita – Quilt in a not-Shell
10. One PDF pattern from Sew Sweetness
Kell – Kell
11. One PDF pattern from Honey, Bunny, and Doll Designs
Cynthia – Quilting is more fun than Housework
Congratulations to all of our winners and good luck with your December goals!!