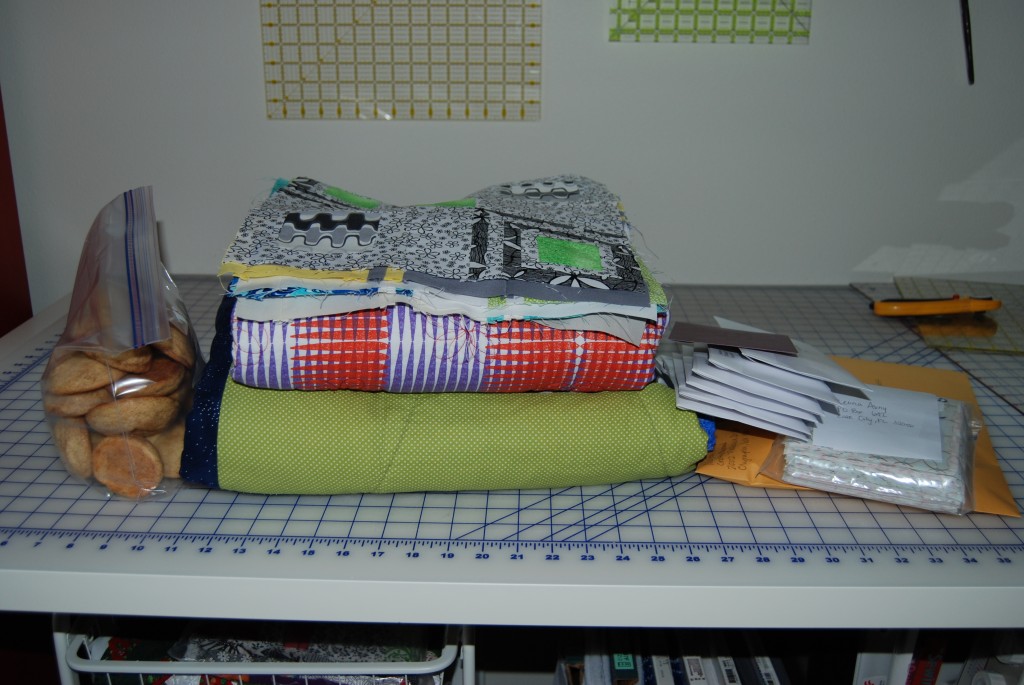 It is entirely possible that I might need to go to the post office either today or tomorrow…
What you are seeing starting on the left is a batch of my dad's favorite cookies – I would explain why but I am super emotional about it and I don't want to cry as I write.
Then you see the quilt I blogged about yesterday for my new Modern Quilt Guild Chapter and the quilt I made for my mom…which I don't think I ever showed finished pictures of (note to self, photograph it and do that!). On top of the quilts are 6 bee blocks that need to be packaged up.
Next to that is a pile of already packaged stuff. Another 6 bee blocks, a thank you note to an amazing friend who is just so supportive, wonderful and thoughtful, a swap package from a monthly fat quarter swap group (if you are interested leave me a comment with your flickr name and I will invite you to the group) and some charms from a swap that I need to send because I can't resist a good charm swap. LOL
So yeah…I think I need to go to the post office, what do you think?
Happy Thursday!