Hi everyone! I hope you had a wonderful Valentine's Day and that you are all submitting a project into the Valentine's Day Showcase! There are some great projects already up and some wonderful prizes up for grabs.
I have been busy sewing away the last 2 weeks…well really only the last week – the first week of February I was under the weather and just didn't feel much like sewing. It was as though all my creative energy was sucked out of me by the cold – well…I'm back and in full force!
With a few of my twitter pals: Jenna (@SewHappyGeek), Bonnie (beeclef), Shanna (h2ogirl76) and about 800 other bloggers I have started to Swoon!
I decided to do only one block per month – I need a goal that I can easily accomplish – so here are my first two blocks. I am using Half Moon Modern – which I bought from the incomparable Julie from Intrepid Thread.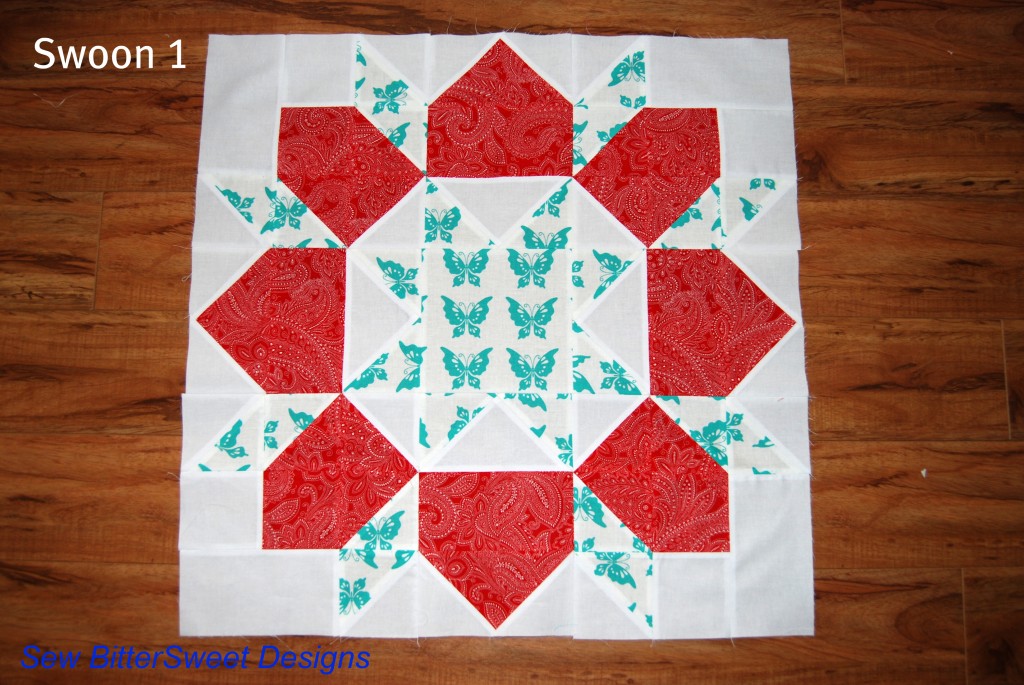 What do you think?!? I am really loving them so far. I have 7 more to make – I should hopefully finish all my blocks by the end of September if I stick to my schedule. Are you Swooning too?  Here is a link to the pattern if you are interested in joining in on the fun!
Don't forget to link up your Valentine's Day projects!
Oh yeah, and while we didn't do too much to celebrate yesterday – Anne became a baker! She baked brownies for her daddy (with a little help from me)!