Today I have the pleasure and honor of participating in the Celebrate Christmas Quilt Along over at Quilting Gallery.
I was so honored when Michele asked me to be one of the designers that I immediately said yes. It took me awhile to decide which block to showcase, but after reading all the comments on my welcome post about people wanting to learn paper piecing, I thought that my Old Snowflake Block (originally designed by Nancy Cabot) would be perfect. It is super simple and a great introduction to paper piecing.
Let's get started!
Supplies:
3 different fabrics: for the white and stripe at least a fat eighth, for the red – 1 square 4.5″ x 4.5″
Paper Piecing Template – Print 4 Copies
Fabric Glue Stick
Rotary Cutter
Pins
Cutting Mat
6.5″ square Ruler
Here's a good picture showing how to cut the Triangles:
Start constructing your Quarter Square Triangles (QSTs)
Place white square and stripe fabric right sides together.
Next cut your triangles apart – unlike Half Square Triangles (HSTs) you will cut these twice.
Next lay out your QSTs:
Sew your QSTs together:
Sew 4 squares total, press seams open.
Trim down your squares:
Now for the fun part – the Paper Piecing!
Pictures are worth a 1000 words – I hope these are helpful!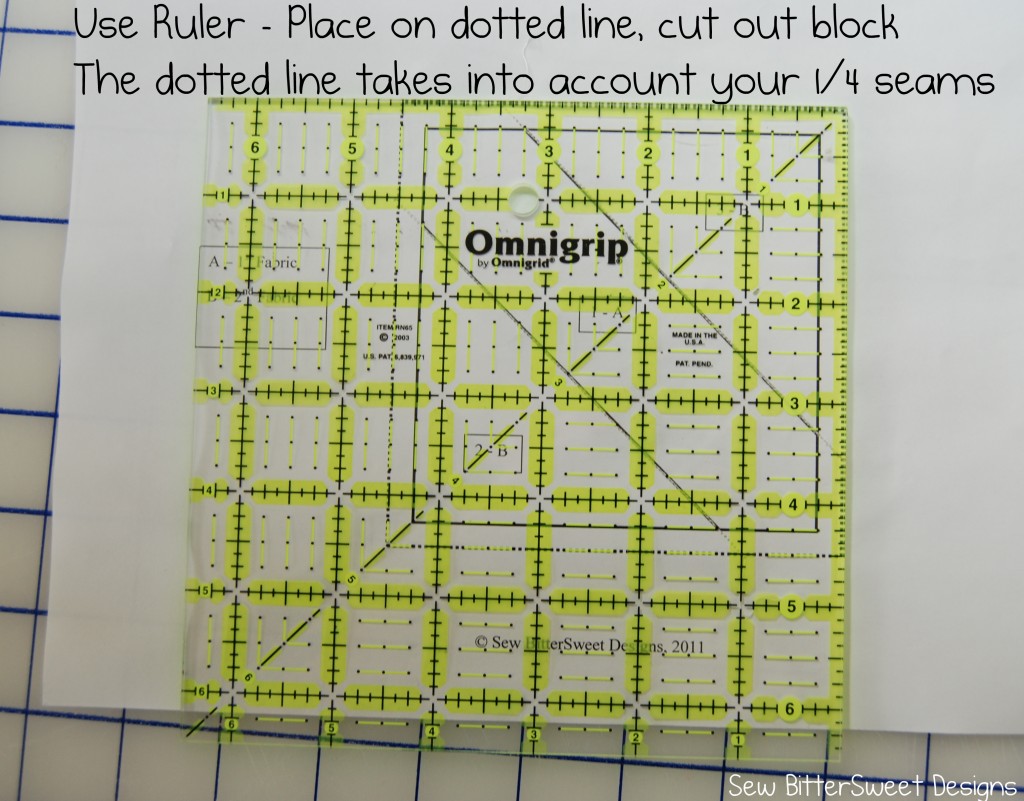 Congratulations! You have just done your most basic paper pieced block!
Next layout your squares and sew them together!
Three different versions of the same block! Good luck making yours!
Please feel free to email me or comment if you need any help!
Check out the rest of my Christmas Sampler Tutorial Blocks!