How did you do in 2015? Were you able to finish at least 6 of the goals that you posted and linked up in 2015? If so you are in luck! You qualify to enter our finale link up party! We have some awesome prizes.
In order to be eligible you must have finished at least 6 goals that you linked to either Shanna or myself during 2015. In you link up post, please include a mosaic of the finished projects and a link to your goal and finish post to each one.
2015 was a big year of finishes for me. Since I'm not eligible to win prizes I decided to simply show off all of my finishes from the year!
Believe it or not, making this mosaic took me all day on the 31st, I was having some technical difficulties!
We would like to take a moment and thank all of our wonderful sponsors who have stood with us over the years. Their generosity is what has kept this project going all these years!
1. $35 gift certificate from Fat Quarter Shop
2. Green Fairy Quilts – 3 pdf patterns
3. PDF Pattern from Katy – The Littlest Thistle
4. One PDF Pattern from Meadow Mist Designs
5. PDF Pattern from Persimon Dreams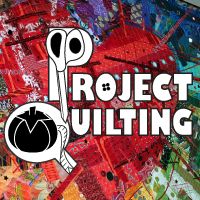 6. One pdf Pattern from Clover and Violet
7. One Charm pack or $10.00 gift certificate to
Stitches n' Giggles (winners choice)
8. Sew BitterSweet Designs one pdf pattern
9. One PDF pattern from Sew Sweetness
10. One PDF pattern from Honey, Bunny, and Doll Designs
11. Thimblepie's Quilt Supplies – Custom fabric package, 3 yards plus free shipping anywhere
---