Sorry that we are a little late in posting winners this month, but Shanna and I were a little preoccupied. We met up with one of our bestest friends in Portland, Oregon last week for Sewtopia and were mildly distracted by the incredible amounts of fun that we were having. So without further ado, and with a HUGE thank you to our incredible sponsors, your November winners are:
1. One PDF pattern from Honey, Bunny, and Doll Designs
Emily – Library Lil
2. Thimblepie's Quilt Supplies – Custom fabric package, 3 yards plus free shipping anywhere
Patty – A Stitch in Time
3. Green Fairy Quilts – 3 pdf patterns
Celine – Espritpatch
4. $15 gift certificate from Fat Quarter Shop
Marie – MarieRN
5. One PDF pattern from Michele of Aiming for Accuracy
Anja – Anja Quilts
6. PDF Pattern from Katy – The Littlest Thistle
Edi – Edi's Crafting Life
7. One PDF Pattern from Meadow Mist Designs
Sandy – Sew….This is my blog
8. PDF Pattern from Persimon Dreams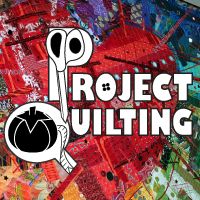 Beth – Wordygirl
9. One pdf Pattern from Clover and Violet
Jennie – Jennie's Threads
10. One Charm pack or $10.00 gift certificate to
Stitches n' Giggles (winners choice)
Bee – Buzzing Around
11. Sew BitterSweet Designs one pdf pattern
Deb – newcreativestate
12. One PDF pattern from Sew Sweetness
Karen – Flickr
Make sure you get working on those November goals! We are almost halfway through the month!