This year I am participating in Sew Bee Blissful. It is a virtual quilting bee organized by Jenna from SewHappyGeek.
November is Ella's month, she blogs at Throw a Wrench in the Works. She participates in a couple of bees and really liked the wonky stars that were created for her other bee.  She gave us this inspiration mosaic and some gorgeous fabrics!
Ella also provided us with a tutorial to follow from Silly BooDilly. Here is what I came up with for her – this is my first attempt at wonky stars. They had to be 12.5 inch blocks and she requested a small improv block. as well.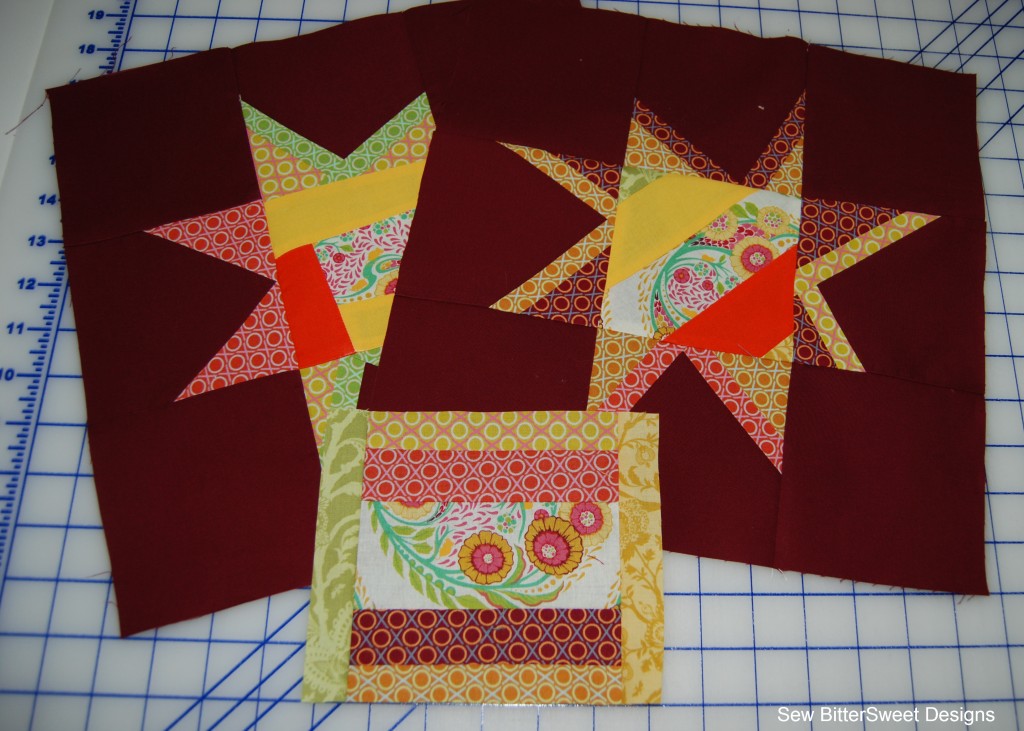 In my efforts to make them extra wonky I did wonky centers. My improv block is not wonky at all. I just wanted to showcase some of the beautiful fabrics that Ella sent us. I hope she likes them!
Do you participate in any bees or swaps?