Were you wondering whether or not Shanna from Fiber of All Sorts and I were going to be hosting again? We are happy to announce that we will be back!!!
If you are planning on joining us we would love for you to share the logo for 2015 on your blogs!
We are so excited to announce that we have an awesome line up of sponsors too! You know A Lovely Year of Finishes wouldn't be near as much fun without our wonderful sponsors!
2015 Sponsors include: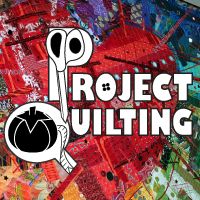 The fun in 2014 isn't over quite yet though! Don't forget to link up your December finish by midnight Pacific time tonight. Also, on January 1, 2015 we will open the linky party for the 2014 finale. In order to be eligible to win you must have successfully completed and linked up 6 finishes. Also on January 1, 2015 we will be opening our first goal setting party for 2015.
If you are new to A Lovely Year of Finishes, visit our main pages here and here. You can also visit our Q&A page to answer some of your burning questions and also find tutorials on how to link up.
Shanna and I are so excited about 2015, we hope you are too!